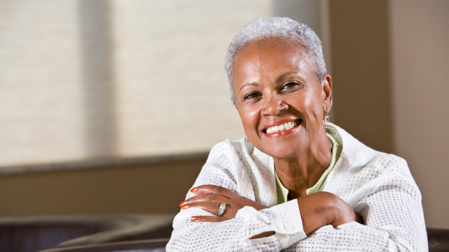 Your teeth were designed to last a lifetime.
Replacing missing teeth is important to your general health and to the health of your remaining teeth.
View Our Tampa Dental Implant Video
at Bottom of This Page
Tampa Dental Implants
For our patients who have lost (some or all of) their natural teeth, the placement of dental implants can be a solution that allows you to have "fixed teeth" (ones that you don't take out).  This has been a wonderful service for those who have difficulty with either wearing dentures, or even the thought of having removable teeth.  Implants have many applications – from replacing a single tooth that must be lost, to the placement of several implants to stabilize and secure a lower denture.  Even full-mouth reconstruction may be possible.
Dental implants have been around long enough now to become established as a treatment modality that carries a high degree of success and predictability.  They are very strong and cannot undergo decay.  With careful planning and proper care once treatment is completed, dental implants can support a restoration that can last a lifetime.  This is why dental implants have become a popular treatment choice for many patients who need to replace missing teeth.
There is generally minimal discomfort associated with the placement of dental implants.  The procedure is done right in the dental office in a specially prepared room, takes roughly 45 minutes (per implant) to perform and is usually done under IV sedation.  Where time becomes a factor in implant dentistry is in healing times and osseeointegration.  Depending on the requirements of the specific treatment plan, the time necessary for healing and osseointegration can range from four to twelve months.
If you are missing teeth and would like to restore them with dental implants, it is best to have a careful evaluation to determine if you are a good candidate for dental implants.  Many times, the doctor who places the implant is not the same doctor as the one who restores the implant.  A detailed treatment plan should be developed and if different doctors are involved in your care, there should be very good communication between them to ensure your best treatment outcome.  We have organized our practice so that everything can be done right in our office.  This facilitates the treatment planning process and the communication among doctors; as well as the quality and continuity of care for our patients.  Dr. Cullen is the implant dentist on staff with our office and Dr. Enlow and Dr. Vance are the restorative dentists.  Call our office at  (813) 908-2444, and schedule a comprehensive exam.  Let us know that you are interested in dental implants and we will develop a treatment plan tailored to meet your individual needs.
Read our informational articles on Dentures, Sedation Dentistry and on our Full Surgical Facility for additional detail on the services related to implant dentistry that we offer at Enlow & Vance Dental Partners.
Dr. Mark T. Cullen, D.D.S. | Tampa Implant Dentist
is a Fellow in the American Academy of Implant Dentistry