Caring for Your Aging Family Member – Help is Available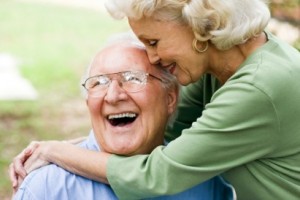 In our current health care system it is common to take dental health concerns and treat them as though they are completely detached from the health concerns of the rest of the body.  It is our belief that you cannot separate the head from the rest of the body.  This is no more apparent, and disgraceful, than with the care, and lack of care, of our elderly whose needs are generally greater and access to care more restricted.  We understand that each senior is a unique individual with specific needs and desires.
Dr. Enlow and Dr. Vance are both personally aware of the emotional strain associated with caring for the elderly patient. They each assisted their elderly, and ill, parents with geriatric medical and dental needs.  They each have a profound respect for the caregiver of the senior patient and the stress involved in managing their care.
Our Difference
With the realization that many offices are not prepared to help the aging patients that require extra care, Drs. Enlow and Vance have made it a point to provide additional care emphasis in geriatric dentistry.  All patients in the practice are due the utmost respect and personalized care but it is the doctors' special privilege to offer this care to the elderly patient.
It is important that we partner with each senior to assist them in their independence and the dignity associated with choice.  We offer a full comprehensive array of services making it convenient for the senior patient to receive all their dental care under one roof.  Should the senior dental patient need family assistance, or a surrogate, to help them with their dental decisions we are well prepared to assist in this communication.
Our practice is purposefully equipped to partner with you and your family to deal with your elder care dental issues.  Although our Tampa dental facility is state-of-the-art, it is decorated with a feeling of home rather than the coldness of many offices.  Hallways, Bathrooms, and treatment rooms are wheelchair and walker friendly and offer a relaxed, supportive environment.  Our highly skilled staff is dedicated to our patients and are genuinely kind and pleasant.  Many times the elderly patient is spoken over or ignored by healthcare providers – we make it a point to speak directly to our patients, as well as their caregiver, to involve the senior in their treatment and decision-making process.  The importance of Dignity is recognized here.
Signals of Dental Need
It may be difficult to judge the oral health of the elderly patient without a proper exam in a dental office.  However, there are some clear warning signs that a decline in oral health is placing the elderly at a Nutritional Risk.  Are you interested in some of the danger signs of dental need?  Please read our list of Signals of Dental Need.
We strongly recommend that a comprehensive dental exam and evaluation be part of a multi-dimensional assessment including a medical, physical and psychosocial review.
You may be interested in our articles regarding Dental Fitness, Implants, Periodontal Disease, Sedation Dentistry and Dentures.  With a Full Surgical Facility available to us we are ready to help you.
 Click here for another Article on Geriatric Dentistry in Tampa, FL.